Dudley Golf Club is a traditional members' club and has a dress code that should be respectfully observed by all members and visitors.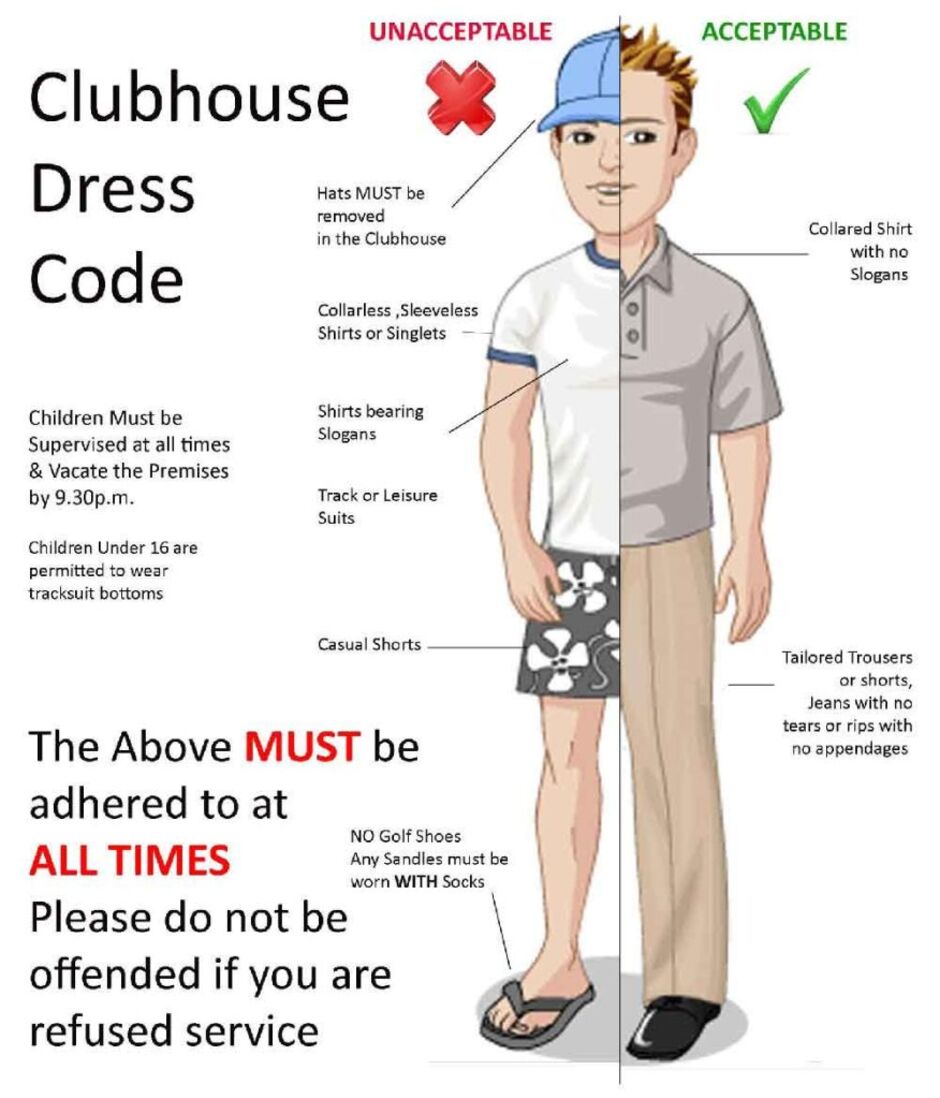 This in many ways is common sense however please ensure that the dress code is followed to avoid any embarrassment. The basic principle to our dress code is that traditional golfing attire is worn on the course and that the minimum standard of dress required for the Clubhouse is what would be referred to as "smart-casual". It is the responsibility of all members both to comply with the clubs dress policy and to ensure that other members, guests and visitors do so as well.
On the Course, practice area and putting greens
Golf wear specifically designed for the purpose of playing golf including…
Golf shirts with sleeves and collars
Roll necks or new style crew necks
Tailored shorts (with belt hoops and a fly)
Long tailored golf trousers (with belt hoops and a fly)
Golf shoes with soft spikes or dimpled soles
Head wear as it is designed to be worn
Unacceptable dress on the course includes:
Football shirts, T-Shirts or tracksuits
Sports, beach, cargo, shorts
Blue denim, cargo or tracksuit trousers
Trousers tucked into socks
Non golf shoes or trainers
Headwear not as it was designed to be worn
The Clubhouse
Normal golf attire is acceptable, as is clean casual wear – such as open neck shirts, sweaters and cardigans – in all areas of the clubhouse.
High visibility work-wear is not permitted
Smart-casual wear
No beach wear
Wet or soiled clothing must not be worn or brought into the Clubhouse beyond the entrance and locker rooms
Hats are not to be worn in the clubhouse (ladies may wear dress hats when appropriate)